Visitors to Pike Hills are given a true Yorkshire welcome. Parties and societies can book Monday to Friday. A deposit (non refundable) of £5.00 per player is required on confirming the booking. If the deposit is not received by the due date then that date may be offered to another interested party. It is important that the total number booked arrive on the day, as deposits are forfeited for those who do not turn up.
A well stocked Halfway House is open every day for all golfers. Tea, Coffee, cold drinks, pies, pasties, freshly made sandwiches, cakes and biscuits are available.
After an excellent round of golf you can enjoy our renowned catering, supplied by our caterer. A memorable meal is guaranteed! Catering is available from 9.00 a.m. for bar snacks and the restaurant is available for sit down meals. Our restaurant seats 80. Its ambience and our Chef's magnificent cuisine will be the perfect conclusion to your day at Pike Hills.
The Club welcomes private party bookings for weddings, christenings and celebrations etc. We are also able to provide conference facilities for up to 50 delegates.
To ensure your visit to Pike Hills runs "like a dream" please ensure you read our rules on dress code and handicap certificates below.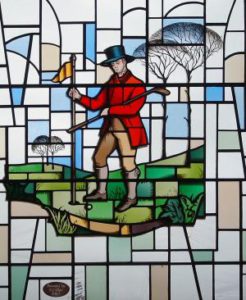 Key Information
Green Fees
Green fees for 2023 are published below. Click through to book today.
Find out more about our green fees.
How to Find Us
Playing Information
Clubhouse Extension:
Pike hills Golf Club is embarking on an exciting new club house extension to meet our obligations under the Disability Discrimination Act and to improve the Clubhouse amenities generally..
This build is now scheduled to commence on 30th January and will take approximately 4-5 months.
Visitors and guest are welcome during this period as there will be little or no disruption to the clubhouse facilities and none to the course and driving range.
The appointed contractors KDM Construction and the club have worked together to ensure that we provide a safe environment for Members, staff, visitors and contractors alike:
with segregation and cordoning off areas of risk with barriers and fencing.
Signage will be place around the clubhouse advising all of the "do's and don'ts" required to be safe. We would ask that you please adhere to the rules put in place and do not enter the working areas under any circumstances.
Buggy Policies
Find out more about our buggy policy.
Dress Code
Members and guests are expected to comply with the current dress code when visiting the Club at all times.
Find out more about our dress code.
Halfway House
Please click the link below to view information on our halfway house.
Find out more about our Halfway House.
Health, Safety and Safeguarding
Just a few pointers to ensure you enjoy your round.
Find out more about Health and Safety at Pike Hills.
Visiting North Yorkshire
Thinking of staying in the York area playing golf and visiting the North Yorkshire Moors ? If so please read on. Click here to read more.