Mark Robson
PGA Golf Professional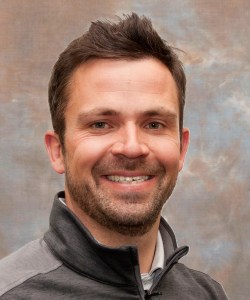 Mark was a junior at Scarborough North Cliff golf Club. From graduating University, Mark turned professional in 2008 and spent 4 years as a trainee assistant at Ganton Golf Club, top 100 golf course in the world. Mark achieved trainee assistant of the year for the North of England in his second year and qualified in 2011/12.
Mark then looked to progress his career and moved to The Roehampton Golf Club, a inner city 5,000 member Country Club where he worked as "Head of Golf Coaching" and also ran the "award winning" Junior Programme.
In 2020 Mark moved to Richmond Golf Club, North Yorkshire where he was teaching professional working under a European Tour Professional.
In 2022 we were delighted to appoint Mark as our teaching professional where he coaches members, visitors and the young beginner Yorkshire Girls.
As part of the coaching experience, Mark uses state of the art technology Trackman 4 in the lessons.
Testimonials:
"We had lessons from Mark during his time at Richmond Golf Club. His knowledge and teaching skills helped our game tremendously and we saw the results reflected in our improved handicaps. He is very patient and good company. We cant recommend him enough" Hilary & Fintan Cullen
"I just wanted to take the time to say what a brilliant addition to the Pike Hills team mark the professional is and hope Pike Hills realise what an asset he is. I have had many lessons from various different professionals but none compare to the way he simplifies what he wants you to do and does not take you out of your comfort zone whilst trying to get you there.
I asked for a swing lesson earlier this week but mark explained the change would be too drastic and to leave it until winter instead of spoiling my enjoyment for the remainder of the season, which I really respected so had a game changer chipping lesson instead.
He always checks in with you on the range to see how you are getting which is that above and beyond I'm sure all members appreciate.
I'm sure you used to emails about the course so I thought I'd send you one of appreciation towards mark who fits in perfectly with what is an unbeatable team behind the scenes." Regards Mr.Hyde"
You don't have to be a member to book a lesson. You can take advantage of some of his great teaching prices:
Lesson Prices
£40 (60 mins)
£25 (30 mins)
Joint Lessons
Packages
6 individual lessons for the price of 5
On Course Coaching
Lessons on the course are available on request.
For that important coaching session or just for practice we have a 10 bay driving range and an excellent short game development area.
Lesson Enquiries