Craig Smith – Golf Coach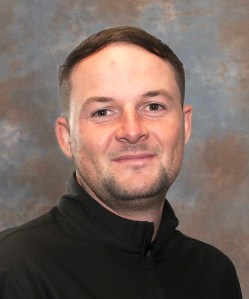 Coaching from Craig Smith, the club "Home Grown" Teaching Professional, is available for all levels through individual lessons or group coaching programmes which encourage learning through fun. Craig is adept at matching his coaching style to the needs of his clients from absolute beginners to low handicap players. You don't even have to be a member to enjoy Craig's expertise, although many new members have joined the club as a result of his teaching.
More about Craig………..
He started playing golf at the age of 12, when he joined the junior coaching sessions at Pike Hills run by the previous club professional, Ian Tailby. He was soon very passionate about the  game and Pike Hills became his second home, where he spent evenings, weekends  and school holidays practising and playing golf. As he progressed in the game, he worked his way through the ranks, representing Pike Hills' Juniors, York Juniors, Pike Hills and York Men's Scratch team, to playing for the Yorkshire County team and eventually turned professional in 2016. 
Some of his achievements include:
Winner with course record at Driffield GC in The Daily Telegraph Junior Golf Qualifier 2007
Winner of Pike Hills Club Men's Championship 2009 & 2012
2 top 5 finishes in the North of England Open Amateur Youth Championship 
Twice winner of the individual York Men's Order of Merit 
Winner of 4 individual Yorkshire Order of Merit events 
Member of the Yorkshire County Team 2009 -2015 and finished runners up in the English Men's County Finals 2014 
Winner of 2 amateur World Ranking events 
Daily Mail Foursomes Men's Runners Up 2017  
Winner  of the Yorkshire PGA Trainee's Order of Merit 2018/2019
Finished in the top 3 of the British PGA Trainees 2019
From his teenage years, Craig's long-term ambition was to pursue a career in golf and he was determined to succeed in that goal. Having been a member of Pike Hills Golf Club, he felt very honoured in October 2018 when Ian Tailby invited him to become his PGA Trainee at the club. To formalise his training, he enrolled on a 3-year distance learning course at Birmingham University and successfully completed his Foundation Degree in Professional Golf Studies in September 2021. When Ian left the Club in May 2020, Craig was ready to step into his shoes, taking on the role of Teaching Professional at  the club, finally fulfilling his long-held ambition of a career in golf!  
See what his clients say about him?……………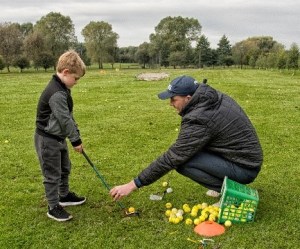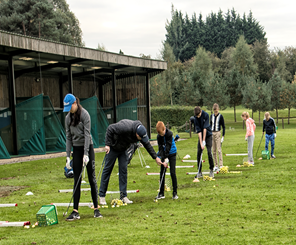 Well done today to all involved, it was well organised and the kids loved it.
         I'll buy another block of lessons……..we are making great progress
         Hi Craig ……I had the best round of golf today ever I was so excited!
         Thank you for your advice and great lesson, best I've had!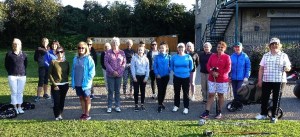 Thank you for the great lesson and tips this evening
To book a lesson with Craig or discuss group coaching please call him on 01904 700797, option 2 (shop) or submit the form below.
You don't have to be a member to book a lesson with Craig. You can take advantage of some of his great teaching prices:
Lesson Prices
£30 (40 mins)
Junior £20 (30 mins)
Joint Lessons
Packages
On Course Coaching
Lessons on the course are available on request.
For that important coaching session or just for practice we have a 10 bay driving range and an excellent short game development area.
Lesson Enquiries